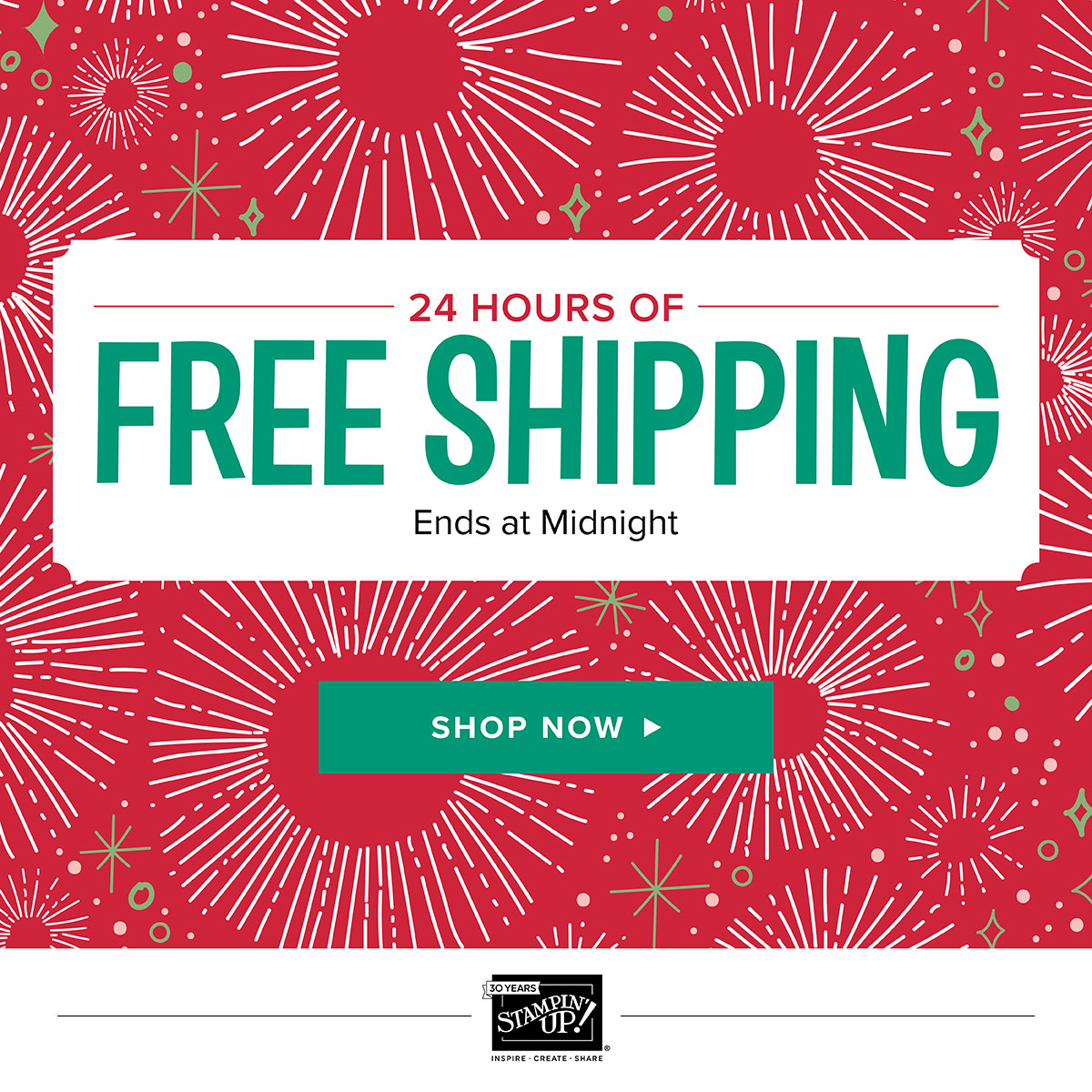 Check everything off your wish list, or a gift list, while shipping is FREE!
I am also sweetening the deal by offering a BONUS item up to $10 with any order over $35.  Simply place your online order with Hostess Code 7B2EEHY6 , and then email me your selection at stampyourworld@gmail.com.  If your order is over $150, do not use the Hostess Code – please take your own benefits in the online store, and you can still receive a free gift by emailing me with your selection.
FREE Shipping and BONUS are only available Monday, December 11, between the hours of 12AM-11:59PM MT.  Your BONUS item will come to you in a separate mailing from me after I close the order and receive the items.