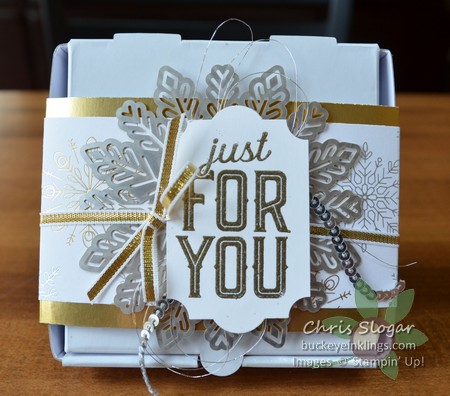 I received a really cool gift from my upline Mindy Gray, and I am anxious to show it off.  First though, can we just admire the packaging she prepared around a Mini Pizza Box?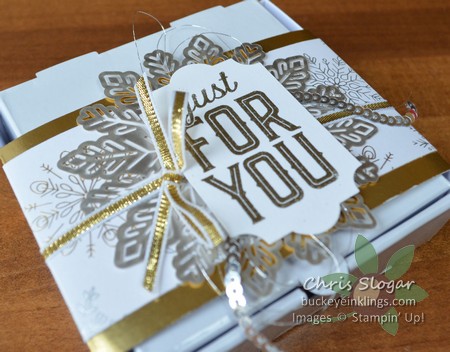 I think the mix of silver and gold with the Year of Cheer Specialty Designer Paper is awesome, but what's inside is even more awesome.  It's the perfect gift for an Ohio stamper….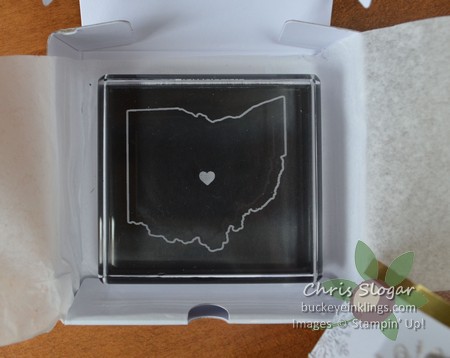 I hope you can tell that it is one of our Size D Acrylic Blocks, etched with the state of Ohio and a heart over Columbus.  Mindy and I both lived in Columbus for many years (it's where we met).  We have each moved away from Columbus, but there is no doubt that we left pieces of our hearts back "home".  It's such an appropriate gift from Mindy – and I just had to share!
Have a great day!