Welcome to the Grand Vacation Achievers hop for May.  This month we are taking a peek at products that will be available June 1 when the sales period for the 2017-2018 Annual Catalog begins.
You may just be starting the blog hop here at my blog (Chris Slogar) or may have come from the person previous to me in the list. If you get off track at any time, the full lineup below will help you move along from blog to blog so you see all of the projects.
I chose to spotlight the "Happy Birthday Gorgeous" bundle.  The thinlit in this bundle is destined to be a favorite.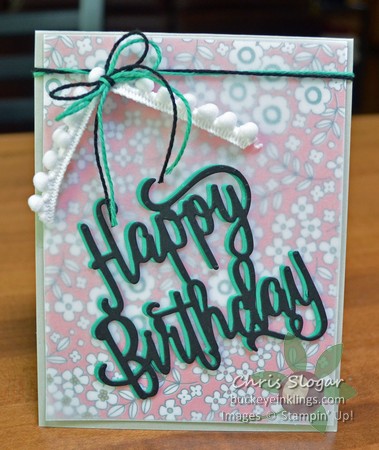 Don't you love the font?  I cut the words from Emerald Envy and Basic Black and layered them on vellum.  The vellum tones down the bright designer paper so that the greeting really pops.  The designer paper is from the Pick a Pattern collection.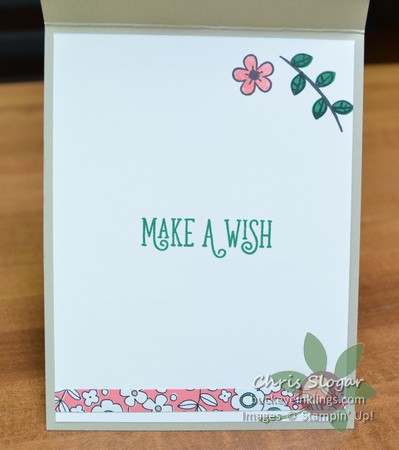 I have not done the stamp set justice here, using only a few of the 32 stamps (!!) in the set.  From sweet greetings, to flowers & leaves, to balloons…this stamp set is so versatile.  It is definitely a "must-have".
 Thank you for taking part in our blog hop.  Remember that currently you are at my blog – Chris Slogar – so check the blog hop line up list to see who is next, and enjoy!