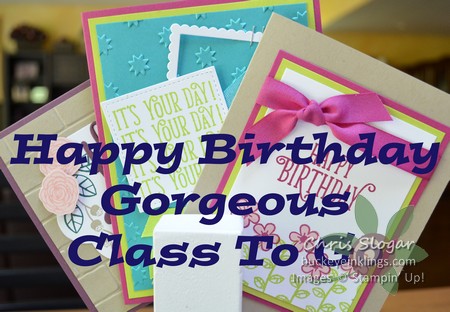 This month's Class To Go includes the Happy Birthday Gorgeous Bundle from our upcoming 2017-2018 Annual Catalog.  This is a bundle everyone is going to want.  It includes a beautiful script Happy Birthday thinlit.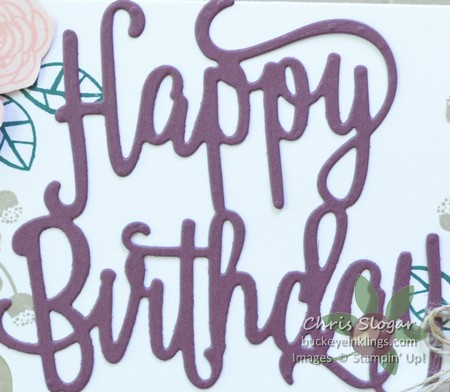 The lines are a bit thicker than those of some of our other intricate dies, and the cardstock comes out of the die very easily.  This die is going to be a favorite!
The stamp set has a fabulous collection of greetings, flowers & leaves, and balloons.  There are so many possibilities with this set.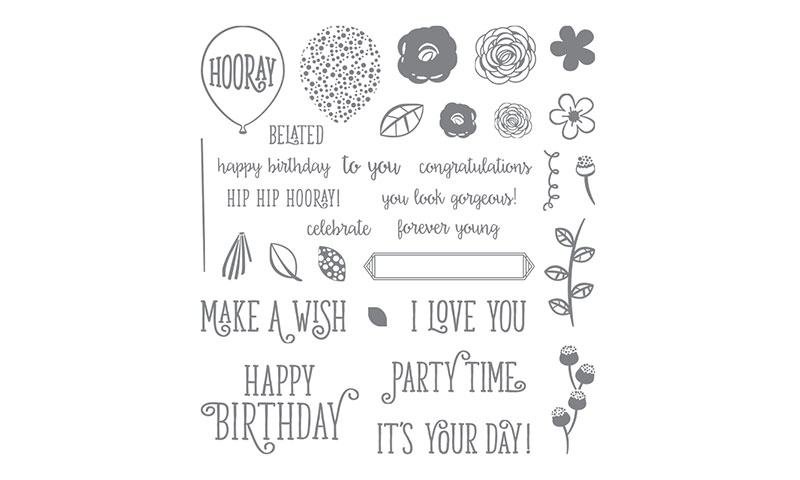 For the cost of the bundle and shipping, you will have the supplies you need to make six great cards, two each of the three designs shown.
In order to comply with Stampin' Up! rules, I must take orders before obtaining product for the class.  I will take orders through Wednesday, May 31, or until I reach capacity.  At that point, I will order product and create kits.  The kits will ship out to you no later than Friday, June 9.
Here's what's included:
Happy Birthday Gorgeous Stamp Set
Happy Birthday Thinlits Die
Materials to make six cards, pre-cut, scored, and embossed as necessary
Six Envelopes
Illustrated instructions with dimensions
You will need:
Assorted Ink Pads (I used Tranquil Tide, Powder Pink, Berry Burst, Lemon Lime Twist and Crumb Cake)
Big Shot
Adhesives
The class cost is based on the retail price of the bundle with tax and shipping for me to receive the materials.  I have also added a $7.20 priority mail cost for shipping to you once I have added the class materials.  There is no additional cost for the card materials and instructions.
Happy Birthday Gorgeous Class To Go     $50.00
***Happy Birthday Gorgeous Class To Go with In Color Classic Stampin' Pads     $77.50
***Since I am primarily using the 2017-2019 In Colors in these cards, I am also offering a special deal on these brand new colors.  If you would like to include the 2017-2019 stamp pads with this class, I will cover the additional tax and shipping – simply add $27.50 to the basic class price to include these five Classic Stampin' Pads.
To get this bundle and class, please email me at buckeyeinklingsorders@gmail.com to receive a Paypal invoice for the Class To Go Kit.  Please specify whether you would like the basic class ($50.00) or the class and ink pads ($77.50).