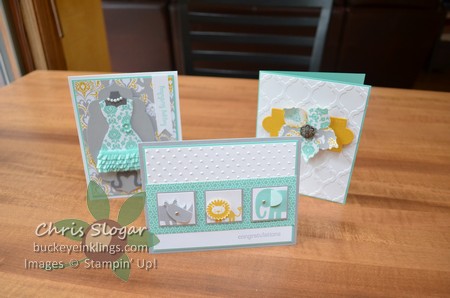 I didn't mean to neglect my Eastern Elegance designer paper, but somehow it got cast aside this summer.  This weekend, I was looking for a paper to go with the Zoo Babies set, and the Coastal Cabana print caught my eye.  I am sure I didn't purchase Eastern Elegance to make baby cards, so this just goes to show the versatility of the prints.
I came up with a few different looks for Eastern Elegance, starting with a baby card that has just a little dimension.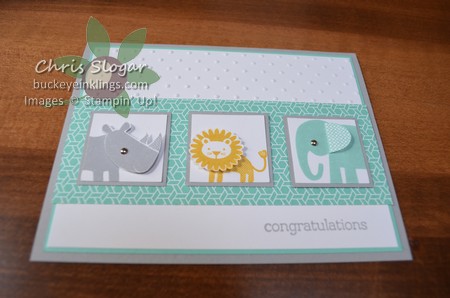 Then I used one of my tried and true dress form layouts.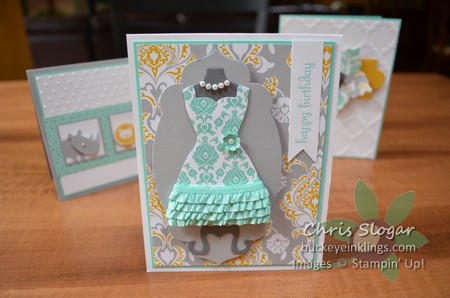 And finally, a CASE of a card I saw on Pinterest by Laurie of "stampin up north".  What a great use of the mosaic punch!!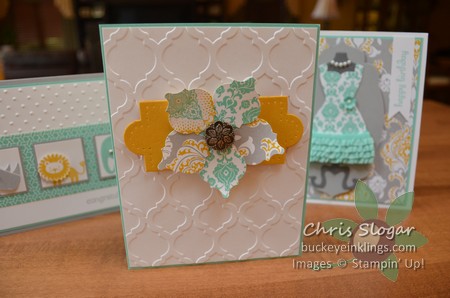 Thanks for looking!