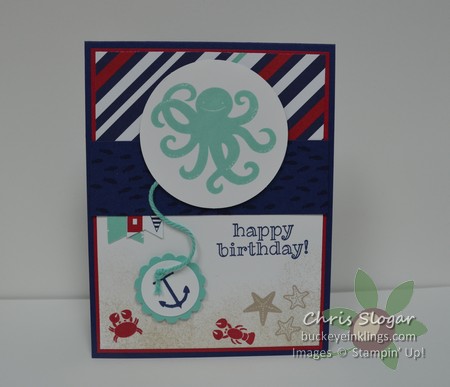 Sea Street wasn't my first choice from the sneak peek products we could pre-order, but once I had it in hand I found it irresistible!  Some sets are like that.  Sometimes it takes a little hands-on play and/or inspiration from samples.  Aren't the crab and lobster too cute?  I had to have them on my card!
The designer paper is called Maritime, and it has some great red, white and blue prints.  The greeting is from So Very Happy.  All of these products will be available from the new Annual Catalog on June 2.
My design was inspired by this week's challenge at Freshly Made Sketches.
You can see more entries for this sketch at Freshly Made Sketches.  I see that I wasn't the only one entering this challenge that was excited to use our new octopus!