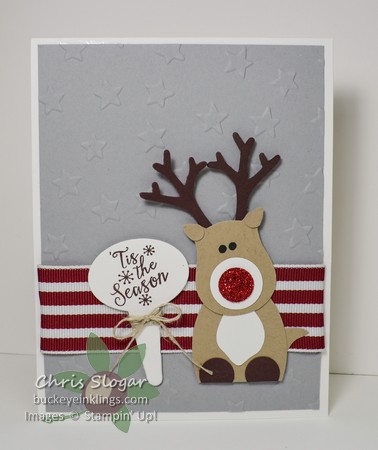 …for cute punch art!  I CASEd Dena Rekow's reindeer for this card – isn't he adorable?!  Click here for directions – Dena has posted a great cheat sheet showing the punch pieces.  The greeting is from "Peaceful Pines", cut with one of the Handpicked framelits.
And while we are looking at cute animals, can anyone relate to this?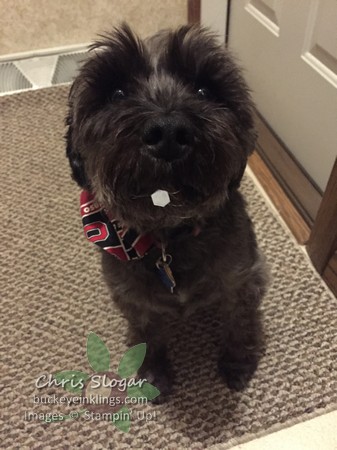 Here's Chip, ready for his morning walk, oblivious (as usual) to the dimensional backing on his face.  We hadn't even been to the craft room – he picked this up somewhere between his food bowl and the door.
Hope you are having a great day!