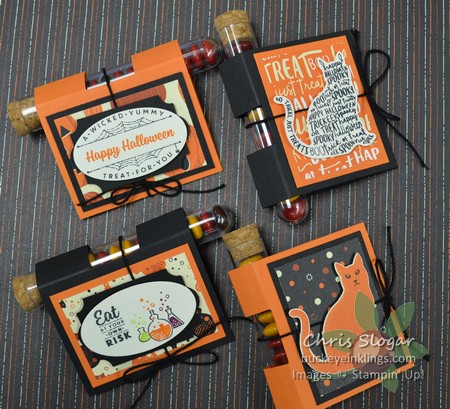 This is another sneak peek…but now, only one day to wait!  The sales period for the 2017 Holiday Catalog starts tomorrow, September 1!!
These Treat Tubes are going to be hot!  They are so fun for any occasion.  I made them here with products from the Spooky Night Suite.  The only thing that will be hotter than the Treat Tubes is the Cat Punch, and I have used it here with the stamped cat (top right) and also the printed cat from the designer paper (lower right).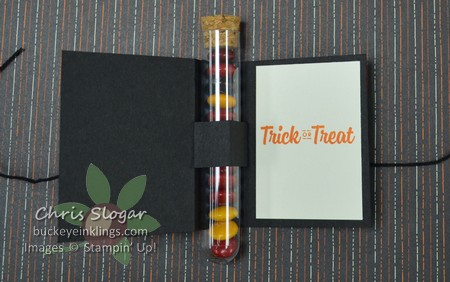 I kept this project really simple.  The base is a 3″ x 6″ rectangle, scored at 2 3/8″, 3″ and 3 5/8″.  The cardstock mat and insert pieces each measure 2″ x 2 3/4″, and the designer paper measures 1 3/4″ x 2 1/2″.  The video below gives more detail on how to assemble the pieces.
 Thanks for stopping by – hope you'll come back tomorrow to shop from the 2017 Holiday Catalog.  It's awesome!!