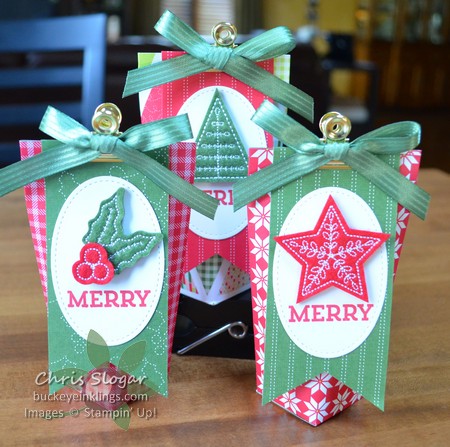 Thank you to everyone who came out to the Jackson HS Key Club Craft Show on Saturday!  I showed you my favorite craft show item last week (the Santa fry box), but these Quilted Christmas favors sold fastest.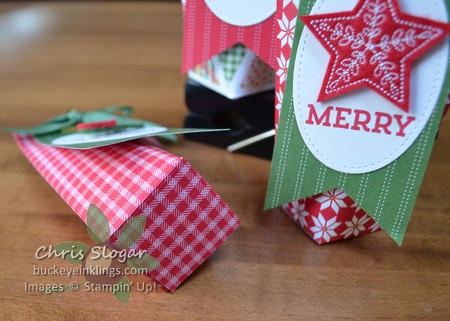 They are square-bottomed bags that can be used as favors or as mini gift bags.  I put Hershey kisses in them for my craft show, but they can also hold a gift card.  I simply clipped each one at the top with a Gold Library Clip, and I can't say enough about the Stitched Felt Embellishments – they are gorgeous!!
Check out the video below for directions.   I hope you'll try making these bags – they are so fun, and so adaptable to any holiday or theme!  If you are receiving this post in an email, please click here for the video.
Don't forget that Online Extravaganza starts today.  Click here to go to the online store, or use the carousel below to go directly to a product used in today's project.
Have a great Monday!